A modernized polymathic life propelled by intention.
A modernized polymathic life propelled by intention.
"If you have knowledge, let others light their candles in it."
— Margaret Fuller
Having lived in nine countries, Robert Edward Grant's career and life have spanned a very broad spectrum of interests and educational disciplines. Professionally, he has played a leading role in the global healthcare industry, covering such diverse areas as pharmaceutical and medical device technologies as well as international healthcare systems.
Robert's TED Talk titled: "Beautiful Minds are Free from Fear" has been a source of inspiration to millions of people around the world. He is a native speaker of the English language but he also speaks Korean, German, French, and Japanese fluently.
As a prodigious entrepreneur, he has founded/co-founded several companies including Strathspey Crown LLC, Evolus Inc., AEON BioPharma Inc., Alphaeon Credit Inc., AccessElite Corp, Ceyeber Corp, Crown Sterling Ltd LLC, and Theon Technology LLC. His companies, like his interests, span Healthcare, Security, Blockchain, CleanTech, Advanced Cybernetics, and Fintech.
Most recently, during the past decade, he has turned his attention and acumen toward number theory, mathematical physics, geometry, cryptography, and blockchain cryptocurrencies. He is a strong advocate of data sovereignty for the original producers (individuals) of digital assets.
"The only real obstacles are the imaginary ones."
— Robert Edward Grant
Fluent Visionary
The outlook you carry with you determines that which you are capable of 'truly seeing.'
Prolific Polymath
The mind and heart collect and connect in myriad ways. The love of learning is the driving force.
Artistic Explorer
Exploration is key to furthering our understanding within this experience we share together. Let's go further.
Guided Geometer
Drawing geometry sets the mind aflight. The furthest complexity unfolds to reveal its simple pattern and becomes the teacher right in front of your eyes.
"To develop a complete mind: Study the science of art; Study the art of science. Learn how to see. Realize that everything connects to everything else."
— Leonardo da Vinci
Robert seamlessly integrates his innovations across mathematics, engineering, music, medicine, and art by transforming them into balanced creations designed to benefit all.
Great minds think outside the box. Geniuses think outside the building the box is in. Robert doesn't even see the building.
— Alan Green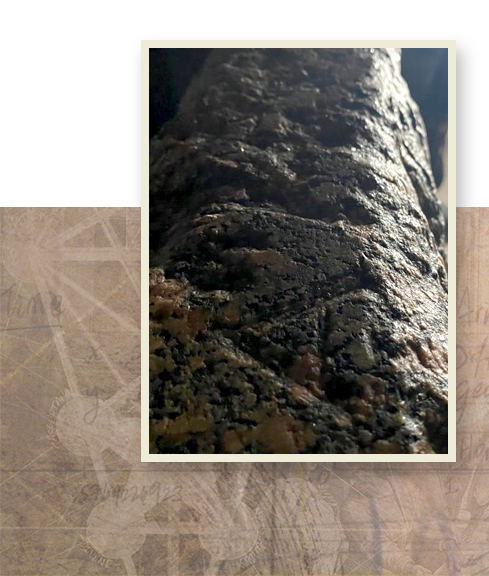 Distinct Alpha and Omega markings were discovered by Robert Edward Grant on the rim of the King's Chamber coffer within the Great Pyramid.
View more details
.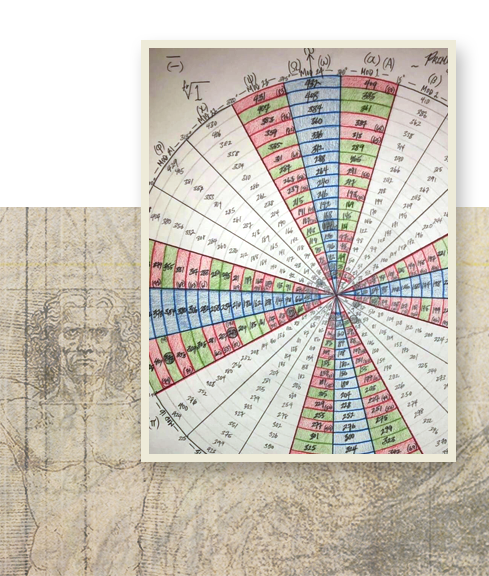 Robert's first publication in the field of Mathematics and Number Theory. It is intended to be the first of a series of (many) upcoming publications related to Unified Mathematics complementing the Unified Physics model. These Number Theory advances will open new doorways if understanding for our world and enable many new technologies spanning the spectrum EMGR (Electro-Magneto-Gravito-Radiation) with far-reaching implications in the fields of mathematics, physics, and cryptography among others.
View more details
.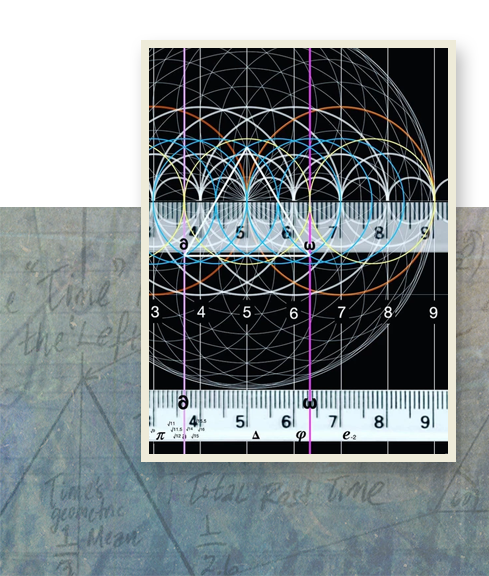 A New Geometrical Perspective of Musical Chords (Perfect 5th, Major 3rd, 4th, and 7th, as well as 2nd, and 6th Chords are inherent geometrical relationships; all in JUST Tuning). All Major and Minor Chords/Keys are represented in this structure (the Keys not listed above appear on the other side of the structure). I believe this may be what Pythagoras encrypted over 2,000 years ago. Honored to have the opportunity to bring it back into the world at this time. Equally amazing that the Cuboctahedron and Flower of Life yields this beautiful pattern as well. This structure even informs which transitions between keys are easily accomplished musically.
View more details
.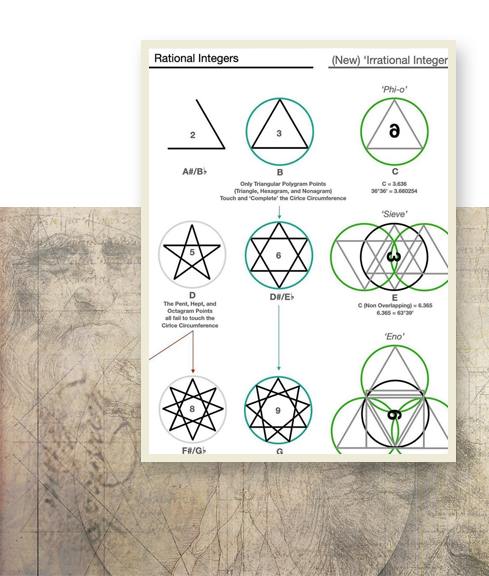 Is the natural numbering system actually a Base-12 Integer System (and thus matching the chromatic musical scale)? This new geometric relationship I found today relating ascending Polygrams with Circle Circumference lengths is very provocative indeed….Using 1 unit for each Polygram's side length, a Circle 
 connects uniquely to a Triangle. And using Scalar/Compass conversions (see prior posts), the Circumference of a circle circumscribed around a Triangle (the first 'closing' Polygon), is the new Number Phi-o….3.636 (Scalar conversions) and 3.660254 in decimal (Transverse). Whereas ONLY the Triangle (also the only Polygon that is also its Polygram) Touches the Circle and the Polygrams for 3,6, and 9 uniquely can only be drawn by lifting the pencil to draw each Triangle.
View more details
.
ONE THOUGHT PERCEIVED FOUR WAYS (which then fractal into infinite perceptions of the ONE THOUGHT)….. 'The Right Triangle IS the ONLY GEOMETRIC UNITY Principle.' Any structure in the entire Universe can be broken down into fractalized Right Triangles (All Polygons, Polyhedra and Polytopes can be this reduced to Right Triangles). The Number Ratio creates Right Triangles.
Art takes those proportions to FORM. Music is the Depth (introducing a Z axis) and Mass associated with Form, bringing weight and gravity to concepts/ideas. Musical Intervals are all Right Triangle relationships also.
View more details
.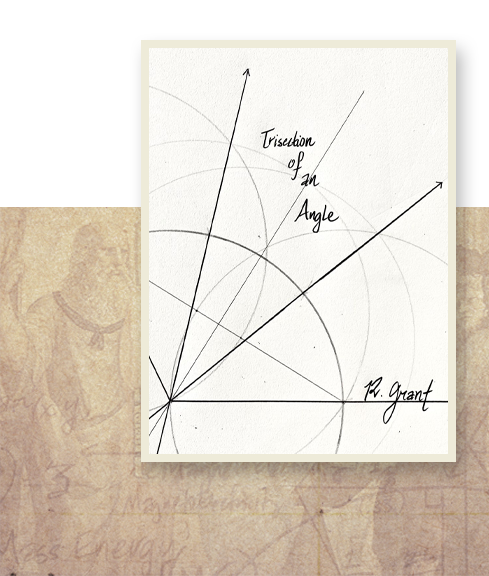 These solutions were accomplished using the 'Ancient Method' with only a Compass and Straight Edge with no markings or measurements.
NEW DISCOVERY: The solution for the perfect Squaring (area = π) of the Circle using only a Compass and a Straight Edge.
View more details
NEW DISCOVERY: The solution to the Cube of Delos Problem: Doubling the Volume of a given Cube using only a Compass and a Straight Edge.
View more details
NEW DISCOVERY: Trisecting the Angle using only a Compass and a Straight Edge.
View more details
.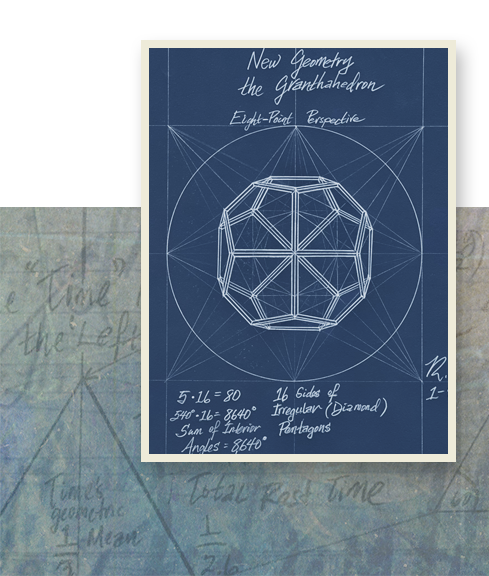 Newly DISCOVERED Geometry (January 30, 2021) – The '
Granthahedron
': The World's First (Known) Pentagonal Hexakaidecahedron. A Sixteen (16)-sided Polyhedron made up of 8 identical Irregular (Diamond-Shaped) and 8 Identical Regular Pentagons. (*NOTE: Recall that the planet Mercury's Year–Solar Orbital Period–is 88 Earth Days). In Greek the technical name for this would be a Pentagonal Hexakaidecahedron (meaning 16 sides/faces).
NEW DISCOVERY (LAST NIGHT 9-1-21): The 'Enkehedron': – A NEW GEOMETRIC POLYTOPE comprised of REGULAR (equilateral) HEPTAGONS. It's made only of Regular Heptagons (16 of them), (14 squares), (4 Silver Ratio Rectangles) and (8 Isosceles Triangles). 42 total sides…..(divisible by 7). It's Angular Sum is 22,320°…..and the square root of this is 149°23'…..1.4920 = The Newly Discovered Platinum Ratio….. derived from the Silver Ratio (2.4142) /Golden Ratio (1.61803) = 1.4920 (Platinum Ratio). So far, this new Polytope appears to be entirely novel to the research/geometric literature. This shape closely resembles that of a BRAIN 🧠. Interesting that the Granthahedron is shaped like a HEART and this one is shaped like a BRAIN 🧠. What shall we name this one??? The "Brain-a-Hedron"?
View more details
.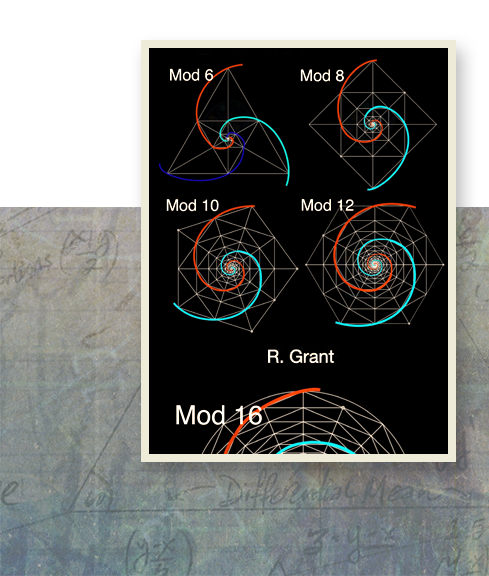 THE UNIFICATION OF GRAVITY AND ELECTROMAGNETISM IN ONE FIELD IS AN INHERENT FUNCTION OF THE NATURAL LOGARITHMIC SCALAR SPIRAL:
 The Natural Logarithmic "Scalar Spiral" is the Foundational Spiral that emerges from the Flower of Life, Dodecimal Integers, and naturally aligns (perfectly) e, π, φ, and the primal square roots of: 3 and 5 (and their reciprocal values). Each are inherent ratios of the Natural Logarithm: Log e. This spiral also combines Scalar wave functions and Transverse functions into ONE field.
View more details
.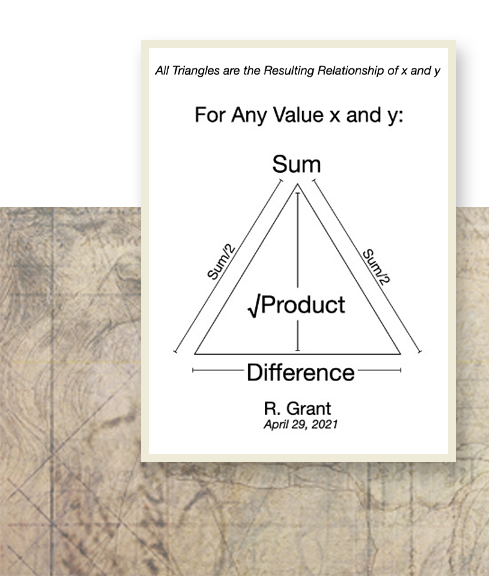 Authors: Robert E. Grant, Talal Ghannam, Naomi Mathew
In this paper, we re-derive Fermat's factorization identity through a geometrical approach. We exploit its Pythagorean triangle configuration to investigate the relationship between the sum of two numbers and their product. This visual perspective of numbers enhances our understanding of their nature, equipping us with the tools to tackle unsolved problems in number theory with a completely new approach.
Although addition and multiplication are widely considered to be relatively simple operations in mathematics, little is known about the relationship between the sum of two numbers and their product. This open problem in number theory has been difficult to solve. One breakthrough was the Erdos Szemeredi Theorem, which was proven in 1983. Rather than directly defining a relationship between the sum and product, Paul Erdos and Endre Szemeredi approached this problem by comparing the sum grid for a set of integers to its product grid.
View more details
.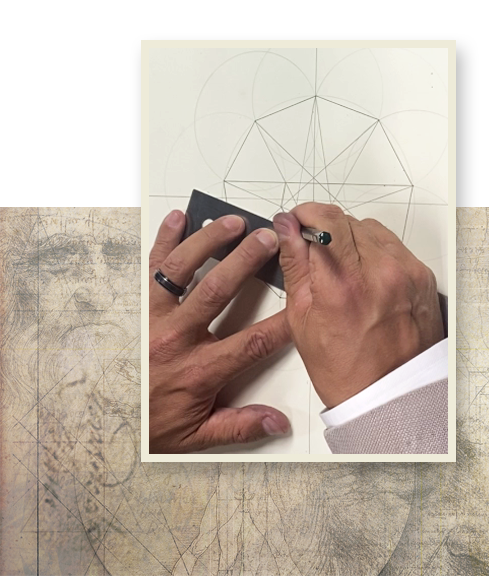 The Constructing & Drawing of "Impossible" Polygons.
Performed solely using the Compass and Straight Edge with no measurements in accordance with the Ancient Greek Method.
View the videos & more details
.
A vibrant creativity is formed in gratitude.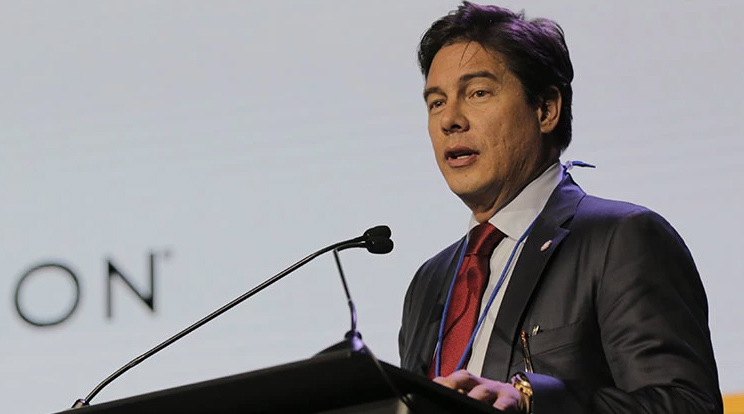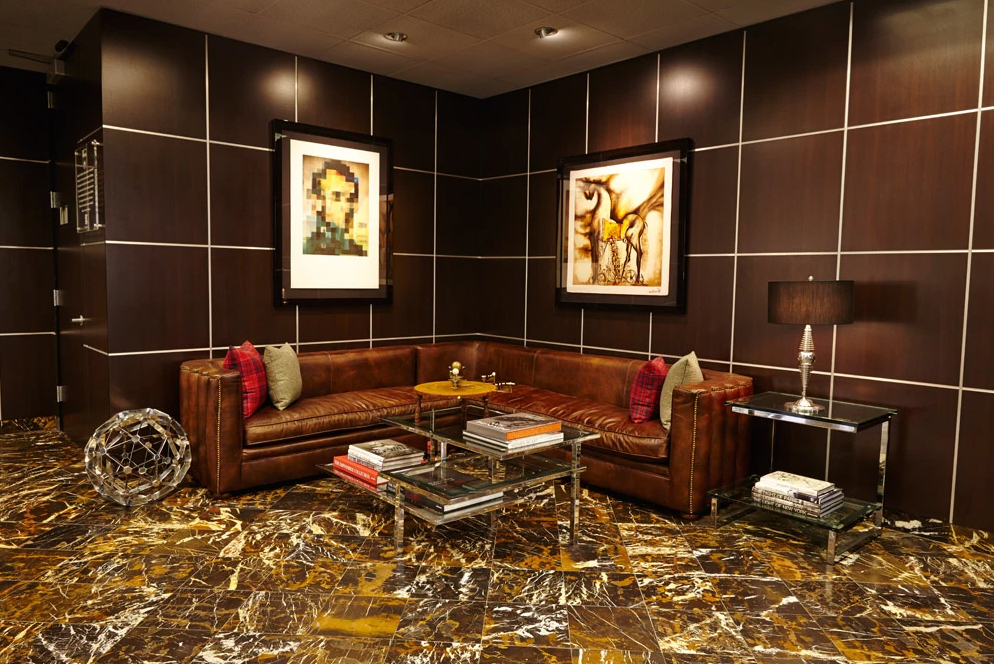 Inspiration comes from all angles. Let's build forward, together.