A modernized polymathic life propelled by intention.
A modernized polymathic life propelled by intention.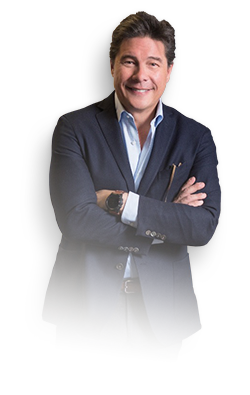 Robert's curated areas of interest. Swipe the row to see more >>
Having lived in nine countries, Robert Edward Grant's career and life have spanned a very broad spectrum of interests and educational disciplines. Professionally, he has played a leading role in the global healthcare industry, covering such diverse areas as pharmaceutical and medical device technologies as well as international healthcare systems.
Robert's TED Talk titled: "Beautiful Minds are Free from Fear" has been a source of inspiration to millions of people around the world. He is a native speaker of the English language but he also speaks Korean, German, French, and Japanese fluently.
"If you have knowledge, let others light their candles in it."
— Margaret Fuller
As a prodigious entrepreneur, he has founded/co-founded several companies including Strathspey Crown LLC, Evolus Inc., AEON BioPharma Inc., Alphaeon Credit Inc., AccessElite Corp, Ceyeber Corp, Crown Sterling Ltd LLC, and Theon Technology LLC. His companies, like his interests, span Healthcare, Security, Blockchain, CleanTech, Advanced Cybernetics, and Fintech.
Most recently, during the past decade, he has turned his attention and acumen toward number theory, mathematical physics, geometry, cryptography, and blockchain cryptocurrencies. He is a strong advocate of data sovereignty for the original producers (individuals) of digital assets.
"The only real obstacles are the imaginary ones."
— Robert Edward Grant
Fluent Visionary
The outlook you carry with you determines that which you are capable of 'truly seeing.'
Prolific Polymath
The mind and heart collect and connect in myriad ways. The love of learning is the driving force.
Artistic Explorer
Exploration is key to furthering our understanding within this experience we share together. Let's go further.
Guided Geometer
Drawing geometry sets the mind aflight. The furthest complexity unfolds to reveal its simple pattern and becomes the teacher right in front of your eyes.
"To develop a complete mind: Study the science of art; Study the art of science. Learn how to see. Realize that everything connects to everything else."
— Leonardo da Vinci
Robert seamlessly integrates his innovations across mathematics, engineering, music, medicine, and art by transforming them into balanced creations designed to benefit all.
Great minds think outside the box. Geniuses think outside the building the box is in. Robert doesn't even see the building.
— Alan Green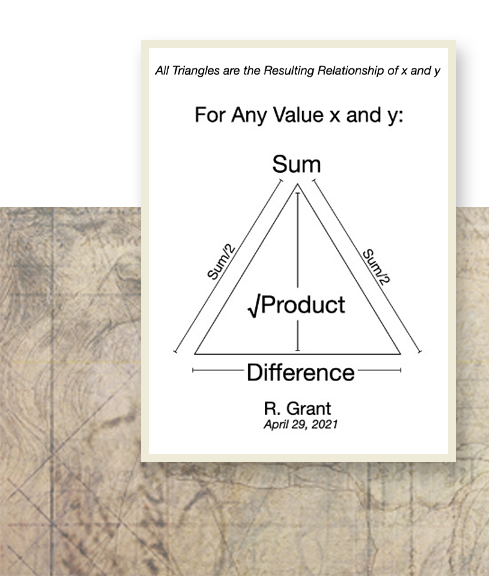 Authors: Robert E. Grant, Talal Ghannam, Naomi Mathew
In this paper, we re-derive Fermat's factorization identity through a geometrical approach. We exploit its Pythagorean triangle configuration to investigate the relationship between the sum of two numbers and their product. This visual perspective of numbers enhances our understanding of their nature, equipping us with the tools to tackle unsolved problems in number theory with a completely new approach.
Although addition and multiplication are widely considered to be relatively simple operations in mathematics, little is known about the relationship between the sum of two numbers and their product. This open problem in number theory has been difficult to solve. One breakthrough was the Erdos Szemeredi Theorem, which was proven in 1983. Rather than directly defining a relationship between the sum and product, Paul Erdos and Endre Szemeredi approached this problem by comparing the sum grid for a set of integers to its product grid.
View more details
.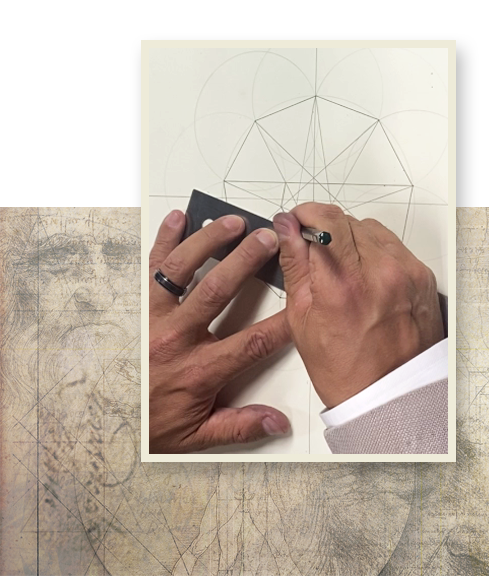 The Constructing & Drawing of "Impossible" Polygons.
Performed solely using the Compass and Straight Edge with no measurements in accordance with the Ancient Greek Method.
View the videos & more details
.
A vibrant creativity is formed in gratitude.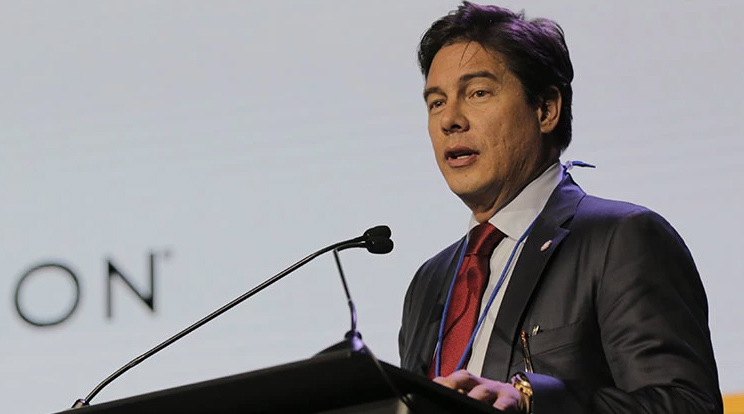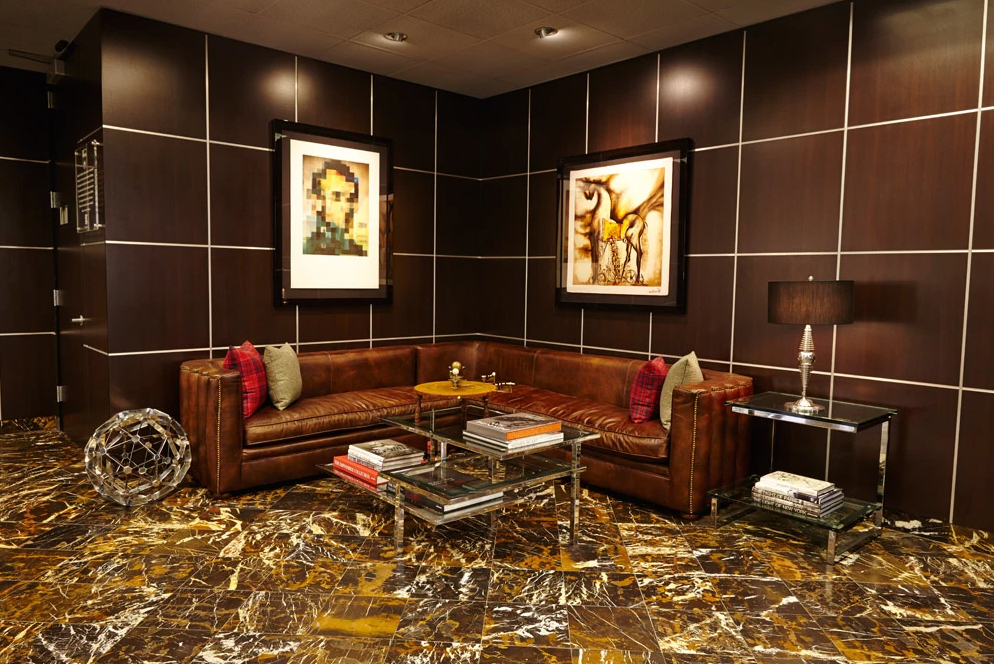 Inspiration comes from all angles. Let's build forward, together.