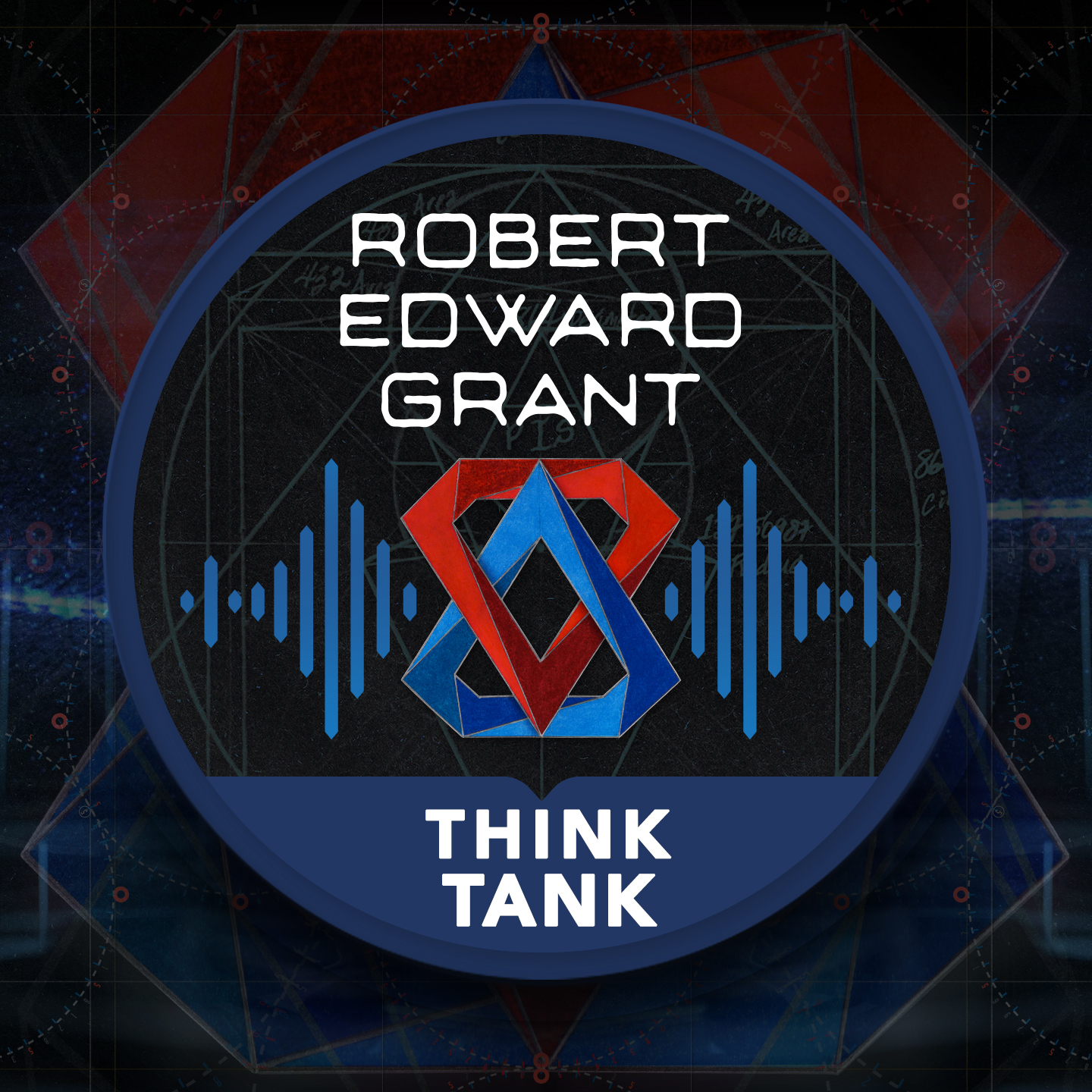 Think Tank: The Robert Edward Grant Podcast with Richard Rudd
Delve into the concept of enlightenment in this thought-provoking podcast episode with Robert Grant and Richard Rudd (author of The Gene Keys).
Robert Edward Grant welcomes Richard Rudd, renowned author of the transformative book, The Gene Keys, to delve into the concept of enlightenment in this thought-provoking podcast episode. The conversation is so rich that this is only part one of a much larger discussion. Richard shares his journey to enlightenment and the profound insights he gained along the way, including the controversial idea that only through suffering can one attain true bliss. Robert also invites Richard to join him on his next expedition to Egypt, where they plan to spend a night alone inside the Great Pyramid, adding an exciting element to their discussion of the gene keys and their connection to ancient Egyptian culture. Through their insightful conversation, listeners are taken on a journey of personal growth and spiritual transformation. Tune in to gain a deeper understanding of the gene keys and their potential to unlock the mysteries of the universe.
About our featured guest:
Richard Rudd is a teacher, mystic, and award-winning poet whose spiritual journey began with a major experience at the age of 29. He emerged from this experience with a sacred teaching called the Gene Keys, which he wrote about in his book of the same name. Richard has traveled extensively, studying with renowned teachers in the East and sailing across the Atlantic Ocean on a small yacht. He earned a master's degree in metaphysics and literature from Edinburgh University and trained as a teacher of Chi Kung in Thailand. Richard's love of writing culminated in his 2006 win of the FISH international poetry award in Ireland. In recognition of his contributions to spirituality, Richard was named on the Watkins list of the 100 Most Spiritually Influential Living People in 2019. Today, he continues to share the wisdom of the Gene Keys with students all around the world.
Get Robert's latest book!
Neuromind builds on Robert's showcase of groundbreaking publications. This powerful book looks at a digital curtain that has descended upon humanity: technocracy.
Ep. 15 – Alan Green & Richard Rudd
Think Tank: The Robert Edward Grant Podcast with Alan Green & Richard Rudd Experience Robert and…
Subscribe to RobertEdwardGrant.com
Sign up for Robert Grant's News, Events, & Updates
Would you like to request Robert Grant to appear on your Podcast? Submit your request in the form below.