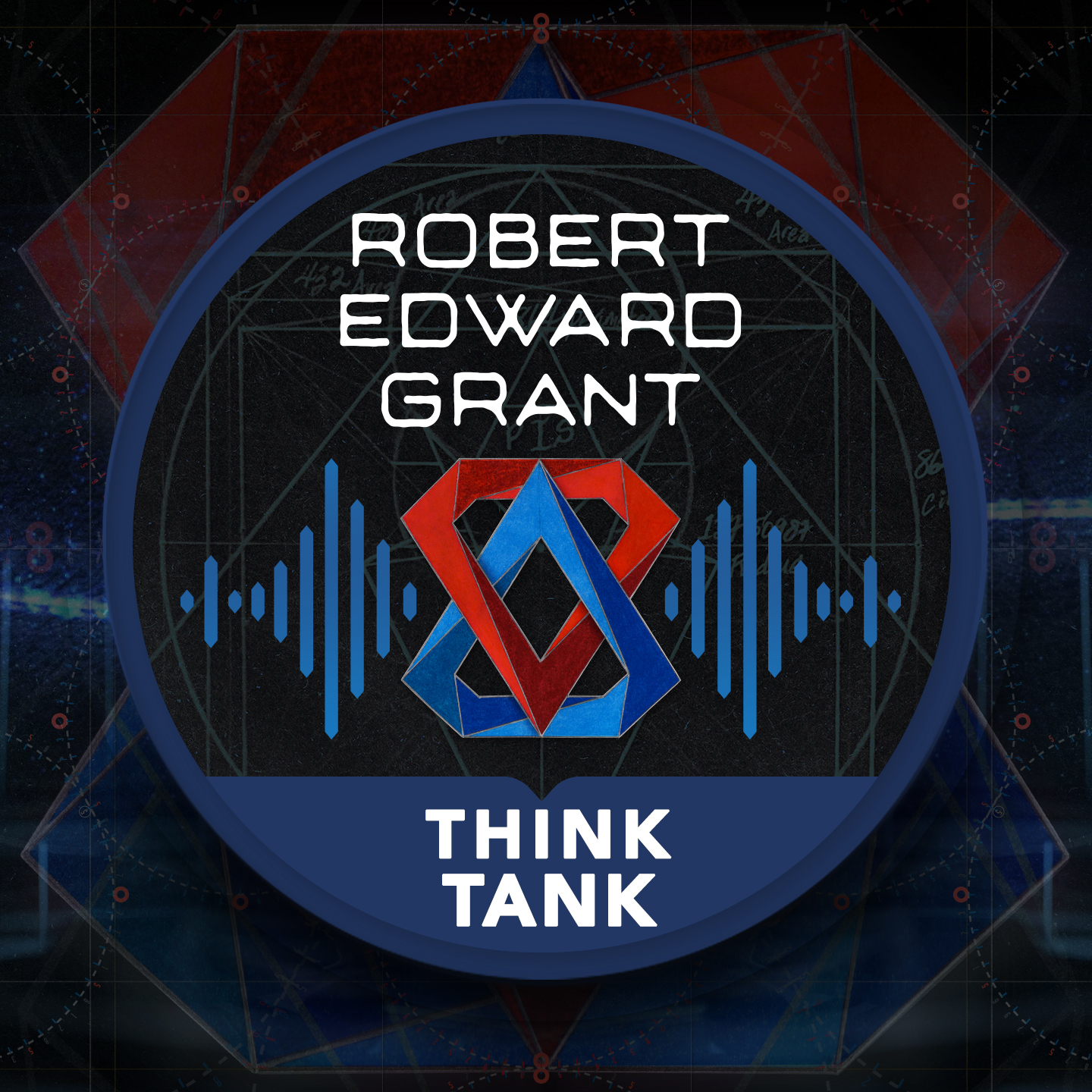 Think Tank: The Robert Edward Grant Podcast with Aubrey Marcus
A conversation with the expansive entrepreneur who holds a uniquely impressive drive like no other.
Robert talks with Aubrey Marcus, a well-known and dynamic Podcaster, NYT Best-Selling Author, and Entrepreneur.
In this episode, they discuss Aubrey's journey, beginning with his childhood, strong role models, his early introduction to spirituality and hermetic medicine, and his athletic career. As we are all on our own "hero's journey," we know it is a journey of self-love and acceptance. Throughout their conversation, Robert and Aubrey cover the ebb and flow of each of their careers and business ventures, as Aubrey opens up about the turbulent process and many challenges he navigated and the why's behind his service to the community today. They also share thoughts on seeing beyond the illusion to the truth of reality, how to find optimism without expectations, psilocybin and plant medicine, and awareness.
"We're all on the same team, and awareness is always the key to success."
Aubrey's aptitude, drive, open-mindedness, and personality are inspirational, and you really get a sense of great authenticity when talking with him. No fakeness, no masks; he is what he is, and people see this, and that is what makes him so appealing to a growing body of followers who, for obvious reasons, look up to him.
Robert and Aubrey share a lot in common with apparent natural chemistry, which makes for an excellent conversation that we are delighted to share with you today.
About our featured guest:
Aubrey Marcus is the founder of Onnit, a globally disruptive brand based on a holistic health philosophy he calls Total Human Optimization. Currently, Aubrey hosts the Aubrey Marcus Podcast, a motivational destination for conversations with the brightest minds in athletics, business, mindset, and spirituality, with over 50 million listens. He is the author of the NYT Bestselling book, Own The Day. He has produced several documentaries, including Awake In The Darkness, Dragon of the Jungle, Ayahuasca, and Huachuma.
Aubrey reveals some personal stories about his childhood and relationships in this episode. Aubrey also talks about his business career, failures, and determination never to give up, leading him to be the enormous success he is today.
Get Robert's latest book!
Neuromind builds on Robert's showcase of groundbreaking publications. This powerful book looks at a digital curtain that has descended upon humanity: technocracy.
Ep. 15 – Alan Green & Richard Rudd
Think Tank: The Robert Edward Grant Podcast with Alan Green & Richard Rudd Experience Robert and…
Subscribe to RobertEdwardGrant.com
Sign up for Robert Grant's News, Events, & Updates
Would you like to request Robert Grant to appear on your Podcast? Submit your request in the form below.