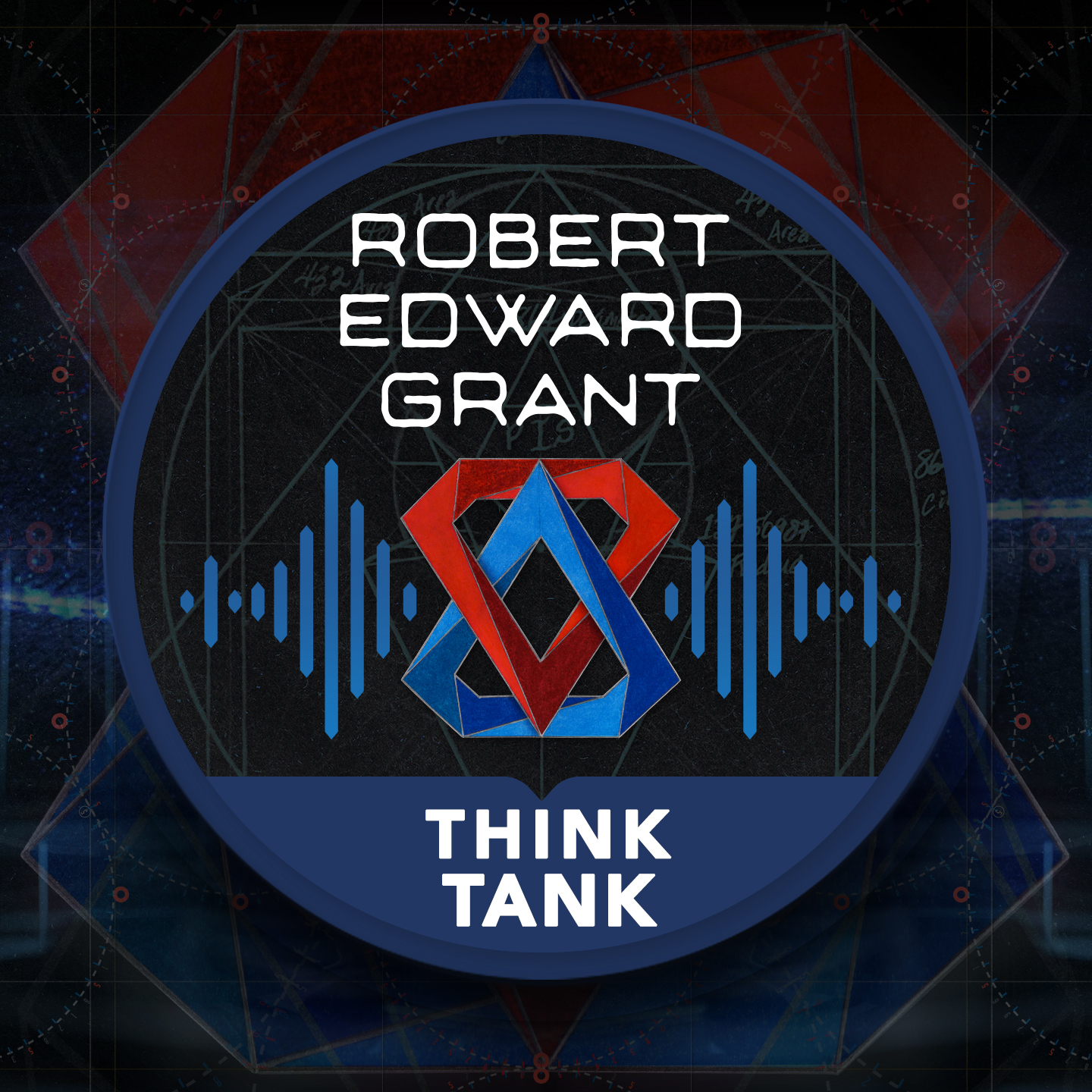 Think Tank: The Robert Edward Grant Podcast with Blu of Earth
Transform into the profound via this heart-felt and thought-provoking podcast episode with Robert Grant and Blu of Earth.
In this episode, Robert welcomes the inspiring Blu of Earth, who shares her extraordinary journey into enlightenment, delving into her experience of diminishing hearing and how she has transformed it into a positive and transformative chapter of her life. Discover how Blu's unique perspective has opened up new opportunities and enabled her to engage with the world in profound and unexpected ways.
During the conversation, they explore the powerful concept of breaking free from the need for external validation as Blu shares her insights on finding true fulfillment within oneself. We also delve into the transformative power of non-judgment and its role in attaining a higher perspective. Prepare to be inspired as Blu's story reminds us of the boundless potential for growth and self-discovery that lies within each of us.
About our featured guest:
Blu of Earth, a British-born environmentalist, and artist, is renowned for her unwavering commitment to preserving the planet. With a thriving career as a podcaster and artist, she continuously inspires others through her creative pursuits.
As a co-founder of the unique school Florescence, Blu empowers women globally to embrace their true potential and rediscover the enchantment of womanhood. She seamlessly integrates her artistic talents with spiritual practices as a student of the Earth Temple Centre of Prayer and School of Shamanic Arts, promoting harmony between humanity and nature.
Blu's influence transcends her educational and artistic endeavors. Her thought-provoking TEDx talk, "From Limitation to Liberation," illuminates the transformative power of breaking free from societal constraints.
Yet, what truly sets Blu apart is her philosophy of embracing emptiness. Rejecting the accumulation of material possessions and roles, she champions the creation of space for new and profound experiences. By shedding unnecessary distractions, Blu cultivates personal growth and invites thrilling possibilities into her life.
Get Robert's latest book!
Neuromind builds on Robert's showcase of groundbreaking publications. This powerful book looks at a digital curtain that has descended upon humanity: technocracy.
Ep. 15 – Alan Green & Richard Rudd
Think Tank: The Robert Edward Grant Podcast with Alan Green & Richard Rudd Experience Robert and…
Subscribe to RobertEdwardGrant.com
Sign up for Robert Grant's News, Events, & Updates
Would you like to request Robert Grant to appear on your Podcast? Submit your request in the form below.