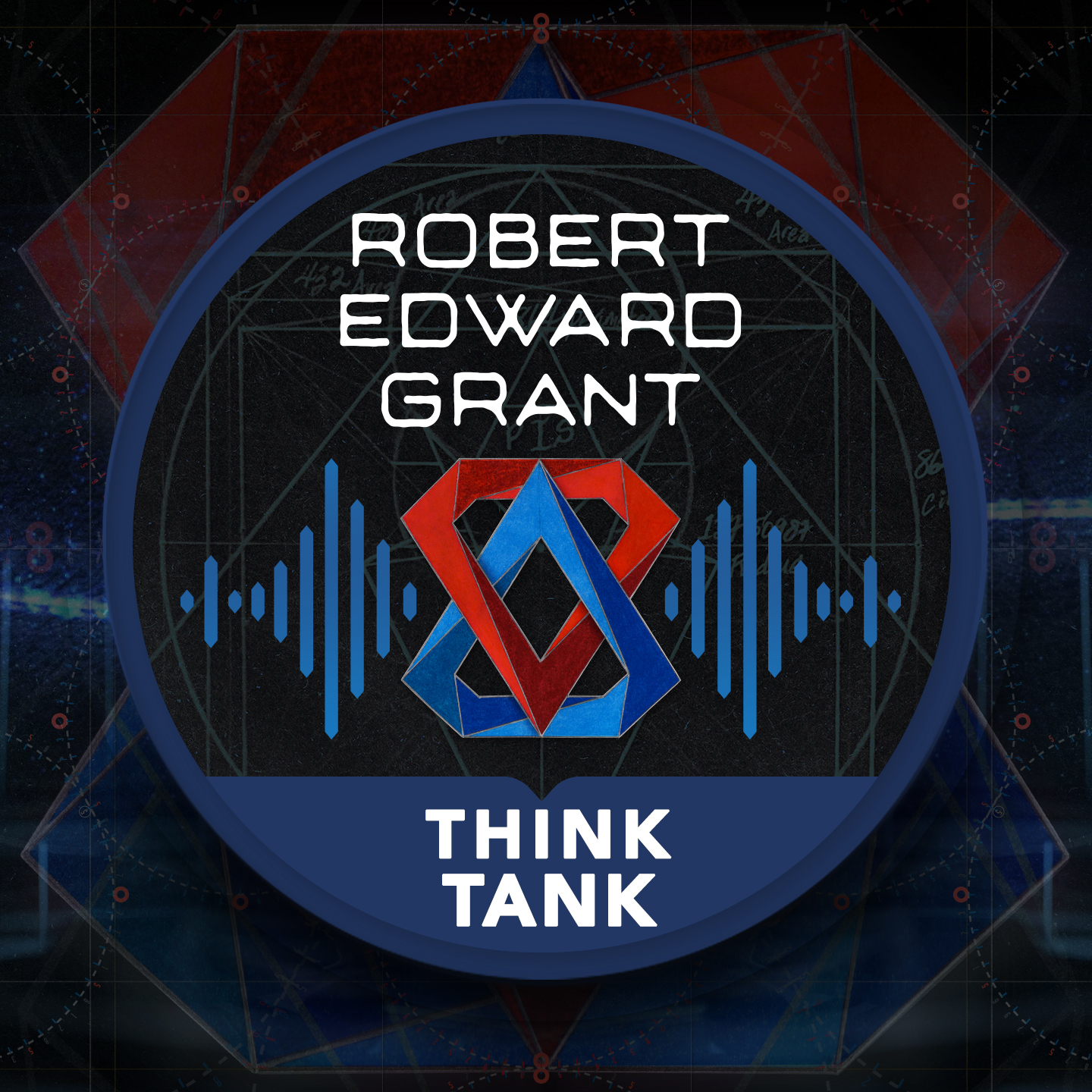 Think Tank: The Robert Edward Grant Podcast with Emily Fletcher
Robert and Emily Fletcher navigate topics such as sex magic and the countless possibilities toward reaching enlightenment.
Emily Fletcher is this episode's special guest on The Robert Edward Grant Think Tank, and together, they delve deep into the realms of sex magic, meditation, and enlightenment. Formerly lighting up the Broadway stage, Emily has since become a beacon in the world of spiritual growth. With a remarkable feat of having taught over 350,000 people meditation, she shines as the founder of Ziva Meditation and the magnetic voice behind the "Why Isn't Everyone Doing This?" podcast. Our conversation explores the vibrant intersections of art, sensuality, spiritual awakening, and the profound power of sacred sexuality—an area of expertise for Emily, guiding souls in their quest for clarity and expansive understanding.
As the discourse unfolds, Robert and Emily navigate the intriguing idea that each of us embodies a fragment of a grand cosmic tapestry. Our existence is deeply interconnected, and the world serves as a kaleidoscope of reflections, allowing us unique perspectives to observe and comprehend our own essence.
Emily, with her rich expertise, emphasizes the transformative nature of sacred sexuality, detailing its deep ties with our spiritual core and its influential role in personal evolution. She offers glimpses into her own spiritual odyssey, accentuating the significance of meditation, pleasure, and medicine. Drawing from the venerable Vedas, a resonating sentiment emerges: "There's only one thing, we're all it, and that one thing is consciousness."
The experience of the Vipassana 10-day silent meditation retreats is also spotlighted, offering a space for listeners to ponder on the profound depth of silence, inner shadows, and self-discovery. Immerse yourself in this dance of duality, polarity, enlightenment, and the evocative realms of sacred sexuality.
About our featured guest:
Emily Fletcher is the founder of Ziva Meditation and the host of the spine-tingling podcast, Why Isn't Everyone Doing This?
She is an international speaker whose superpower is making esoteric tools accessible to a mainstream audience, teaching over 50,000 people meditation and manifesting. Her best-selling book, Stress Less, Accomplish More, debuted at #7 out of all books on Amazon and has been translated into 12 languages. Her work has been featured in The New York Times, Good Morning America, and Vogue. She's taught at Apple, Google, and Harvard Business School.
Over the past three years, Emily has dedicated herself to developing innovative embodiment practices that empower individuals to transmute stress into boundless joy.
Get Robert's latest book!
Neuromind builds on Robert's showcase of groundbreaking publications. This powerful book looks at a digital curtain that has descended upon humanity: technocracy.
Is The 'Bacchus' Painting By Leonardo Da Vinci Actually A Representation of Ophiuchus?
Is the 'Bacchus' Painting by Leonardo Da Vinci actually a representation of Ophiuchus ⛎ the 13th…
Subscribe to RobertEdwardGrant.com
Sign up for Robert Grant's News, Events, & Updates
Would you like to request Robert Grant to appear on your Podcast? Submit your request in the form below.