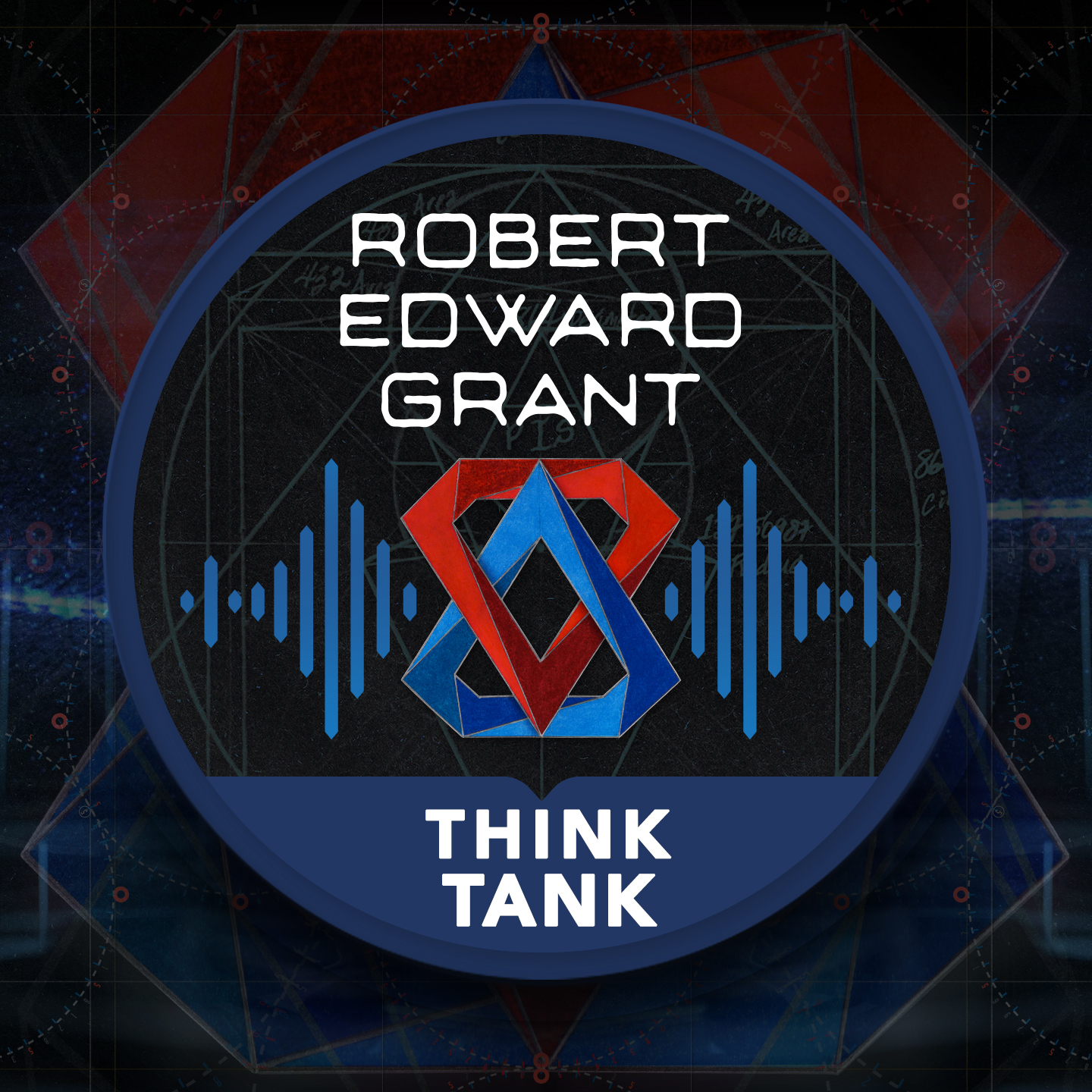 Think Tank: The Robert Edward Grant Podcast with Matías De Stefano
Robert and Matías De Stefano navigate past life experiences, a focus on Egypt, and continuing activations towards enlightenment.
This episode of The Robert Edward Grant Think Tank features Matías De Stefano, known for his remarkable ability to recall past lives, his Gaia TV show, and his involvement in spearheading gatherings and conferences dedicated to pursuing higher consciousness.
Throughout this captivating conversation, the interconnectedness of history, spirituality, geometry, and symbolism is evident. The discussion underscores the profound mysteries surrounding ancient Egypt and the Great Pyramids, emphasizing that these ancient structures may hold the answers to unraveling the nature of reality and humanity's place within it.
Matías shares a personal experience of profound transformation that took place while sitting in a ceremony. He shares how he felt like a black hole where everything in the universe was being projected through him, akin to a state of enlightenment or profound realization.
Robert and Matías further explore the Nile River's symbolism, the Giza Plateau's surprising maps, and the potential symbolism of the Garden of Eden or New Jerusalem inherent within the pyramids, along with sacred geometry, mathematics, and the musical intervals embodied by the pyramids' proportions.
Additionally, Matías recalls a significant experience from his recent visit to Israel, where he encountered Melchizedek, one of the first priests of Jerusalem, and the twofold message he received.
About our featured guest:
Matias De Stefano was born on August 4, 1987, in Venado Tuerto, Argentina. He spent his childhood in his home neighborhood, and his adolescence split between Argentina and Spain. Starting at the age of 21 in 2009, Matias began delivering talks, workshops, and conferences about his unique perspective on reality, helping thousands to see the world and themselves differently.
He coined the term "Ater Tumti" for his philosophical worldview, meaning "Heaven on Earth," to describe the idea that individuals create their reality. In 2011, at the age of 24, Matias held an Awakening of Consciousness event attended by 6,000 people from 20 countries, which sparked the Harwitum Movement. This initiative aimed to activate global consciousness through a historical journey that spanned 40 countries on all seven continents, culminating in Antarctica on December 21, 2012, coinciding with the establishment of the Arsayian Foundation. This foundation focuses on fostering social projects that advance the awakening of consciousness, understanding humanity's role, and promoting spiritual and harmonious evolution.
He also launched the Isidris project, named after a mythical city, to align civilization with planetary evolution and the YoSoy project to educate and open global consciousness about human purpose on Earth. These initiatives form the YOSOY.ISIDRIS Movement, embodying the Ater Tumti philosophy and the goals of the Arsayian Foundation. Matias advocates for an "Evolutionary Ontocracy," a concept of societal empowerment through self and planetary unity.
Get Robert's latest book!
Neuromind builds on Robert's showcase of groundbreaking publications. This powerful book looks at a digital curtain that has descended upon humanity: technocracy.
Is The 'Bacchus' Painting By Leonardo Da Vinci Actually A Representation of Ophiuchus?
Is the 'Bacchus' Painting by Leonardo Da Vinci actually a representation of Ophiuchus ⛎ the 13th…
Subscribe to RobertEdwardGrant.com
Sign up for Robert Grant's News, Events, & Updates
Would you like to request Robert Grant to appear on your Podcast? Submit your request in the form below.