Robert Edward Grant Think Tank
A Podcast of Polymathic Proportions.
Our guests comprise a genuinely diverse set of perspectives.
Join Robert Edward Grant & Exclusive Guests as they explore topics through a unique polymathic perspective, bringing the most relevant and crucial topics to the surface for in-depth discussion. Enjoy our recent episodes of the Robert Edward Grant Think Tank available on many podcast streaming services.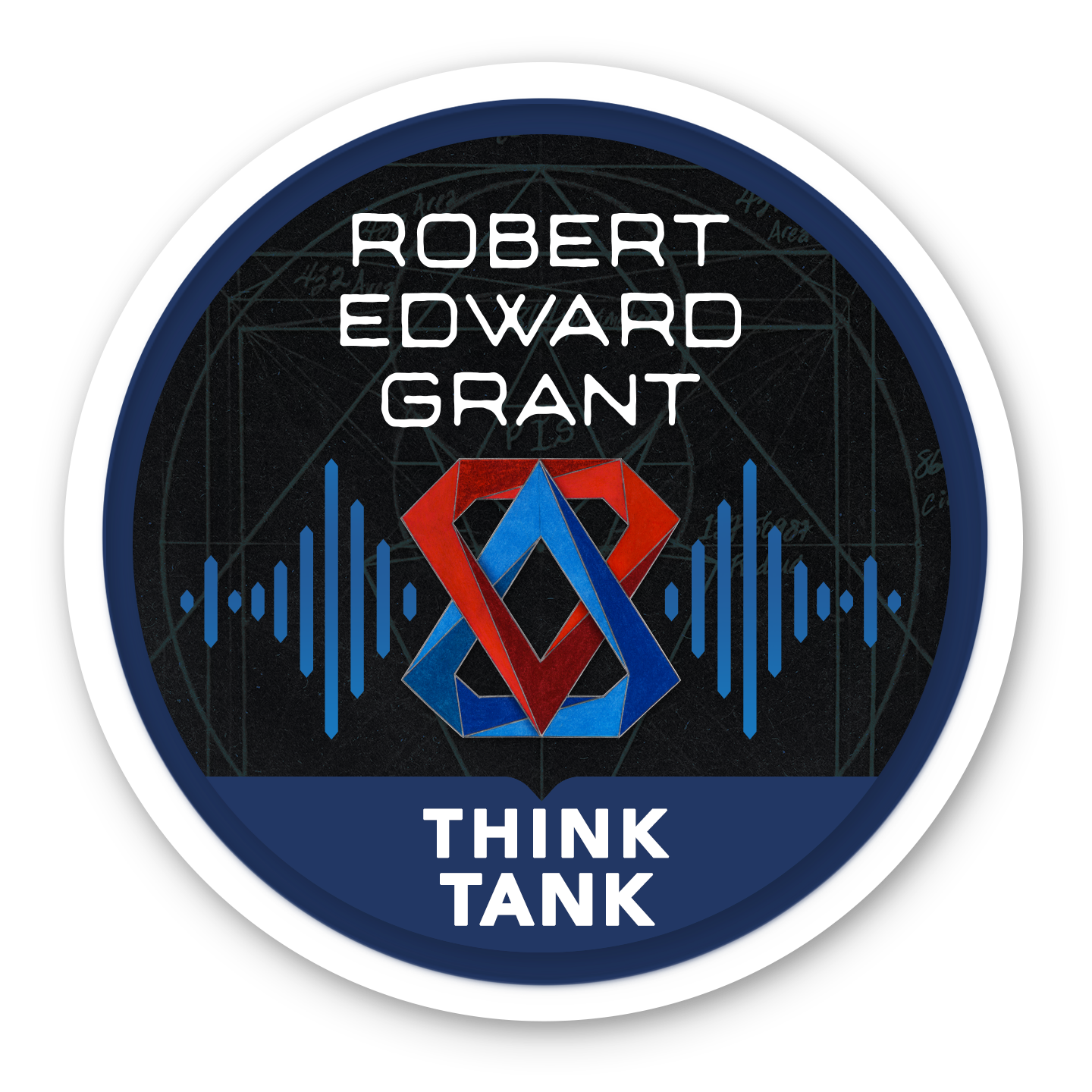 Think Tank: The Robert Edward Grant Podcast with Danica Patrick A conversation with true trailblazer with…
Think Tank: The Robert Edward Grant Podcast with Dr. Lawrence Krauss PhD A conversation with the…
Think Tank: The Robert Edward Grant Podcast with Her Majesty Queen Diambi A real-life story that…
Viewer reactions have been amazing.
Check out what people are saying about the Think Tank Podcast
"THIS is possibly the best two hrs I've ever spent on YT. Thank you BOTH for this! KB saved my life with her VMR program. I know I would be dead without her work."

@funnipharm

on YouTube Ep. 14
"This is an historic episode. Two of our species' most brilliant beings, breaking ground on technologies that provide a springboard for elevated consciousness."

@thefunexaminedlife1145

on YouTube Ep. 13
"Two great men of great character creating and holding/opening new space for others to adventure into. Very excited for what's next!"

@KratomTherapyYourKratomcom

on YouTube Ep. 13
"Thank you Robert and Blu. The meditation and prayer at the end really touched my soul. I wish I could explain. Thank you, Bless you both."

@InfinitySourceEnergy

on YouTube Ep. 12
"Thank you! Beautiful conversation! I'm a mother and grandmother. I wish this for my beautiful children and grandchildren."

@toriscott1881

on YouTube Ep. 8
Robert's mission is to integrate innovation, mathematics, natural sciences, artistic design & entrepreneurship into balanced creations intended to benefit all.
Robert Edward Grant is a successful entrepreneur, best-selling author of PHILOMATH, inventor, founder of several corporate enterprises, and the host of 'Code X', an original television series on Gaia and Amazon Prime.  He is an artist, sculptor, music theorist, musician, and author of numerous research and patent publications spanning biology, DNA combinatorics, number theory, geometry, and physics.
Additionally, he is the former President of Allergan Medical and CEO of Bausch and Lomb Surgical, both multibillion dollar global healthcare corporations.  As an entrepreneur, he is the founder of Strathspey Crown LLC, Evolus Inc., AEON BioPharma Inc., ALPHAEON Credit Inc., AccessElite Corp, CEYEBER Corp, Crown Sterling Limited LLC, and Theon Technology LLC.  His companies, like his interests, span healthcare, security, blockchain, cleantech, smart optic technologies, AR/VR and fintech.  He occupied several boards of directors of several corporations and universities.  
Robert has lived in nine countries and fluently speaks Japanese, Korean, German and French.  
Subscribe to RobertEdwardGrant.com
Sign up for Robert Grant's News, Events, & Updates
Available for speaking engagements. Request Robert Edward Grant to speak at an event, conference, or interview.
Submit Your Request Here